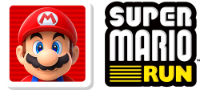 Super Mario Run non funziona o non va?
Nessun problema rilevato su Super Mario Run
In caso di problemi, inviare una segnalazione di seguito.
Super Mario Run è un videogioco a scorrimento automatico a scorrimento laterale sviluppato e pubblicato da Nintendo per dispositivi iOS e Android. È stato rilasciato per la prima volta su iOS il 15 dicembre 2016 e sarà rilasciato per Android nel 2017.
Problemi con Super Mario Run nelle ultime 24 ore
Il grafico seguente mostra il numero di segnalazioni che abbiamo ricevuto su Super Mario Run in base all'ora del giorno nelle ultime 24 ore. Un'interruzione viene determinata quando il numero di segnalazioni è superiore alla linea di base, rappresentata dalla linea rossa.
Al momento, non abbiamo rilevato alcun problema su Super Mario Run. Stai riscontrando problemi o un'interruzione? Lascia un messaggio nei commenti.
I problemi più segnalati:
Log-in

Funzionalità online

Arresto dell'app
Super Mario Run mappa interruzioni
Le segnalazioni e i problemi di interruzione più recenti sono originati da:
| | | |
| --- | --- | --- |
| Renca | Log-in | |
| Montevideo | Log-in | |
| El Altet | Arresto dell'app | |
| Minglanilla | Funzionalità online | |
| Zehdenick | Log-in | |
| Bengaluru | Log-in | |
Mappa attuale
Super Mario Run commenti
Suggerimenti? Frustrazioni? Condividi qui. I commenti utili includono una descrizione del problema, la città e il codice postale.
Segnalazioni sui problemi di Super Mario Run
Ultime interruzioni, problemi e segnalazioni di problemi nei social media:
Rufus

(@HylianEmo24) segnalati

Welp, Super Mario Run is broken and keeps getting an error occurred I don't wanna uninstall in case the game will not be compatible with my phone The WHOLE REASON I got a new phone was to play games like Animal Crossing Pocket Camp and Mario Kart Tour again 🥲 This is rude!!

Julian Kim

(@JulsJuliankim) segnalati

@YannickRobin5 Inzwischen läuft Mario Kart Tour wieder. Super Mario Run ist von der Problem ebenfalls betroffen

C4rlit0x

(@C4rlit0x_04) segnalati

@baulvideojuegos Yo estoy teniendo igual ese problema. También estoy teniendo problemas con el Super Mario Run.

Infinite8

(@TinTinfinite) segnalati

Mario Run is also affected. However Dr. Mario World didn't have the issue (ironic, that the game will shut down in two weeks)

Adriel Mateus

(@AdrielMateus15) segnalati

@MasaricoSakurai @geno_td O que não vale a pena é fazer um jogo de celular que não funciona offline (Super Mario Run)

Yonder

(@yonder_yoshi) segnalati

@TamaTheYoshi @LinkyYoshi19 Yes, Super Mario Run is actually really fun. I 100% it. Its no gacha game, unlikr Mario Kart Tour, it doesnt make progression slow in the name of inapp purchases. It lets you do world 1 and toad rally (with only red and green toads) for free else 10 US$ to unlock full version.

Goodspeed

(@HindianOnTwitch) segnalati

@bair54096307 @TheNCSmaster @Mevans2703 Now you're insulting me because I have used logic to breakdown your personal issues with the game. Idk how long you played or how much you paid but I don't feel you're qualified to judge based on what you're saying. This isn't Dr mario or mario run, MKT has been great.

Danilux1003

(@DanielLenAliag1) segnalati

@MRengar_ Super Mario Run no me parece un mal juego el problema es que el 90% del contenido es pago Animal Crossing Pocket Camp no está disponible en mi pais por alguna razón que desconozco

Alex

(@Alex_Tobias3) segnalati

@MRengar_ Pues, que ojalá Mario Kart 9 sea al menos la mitad de bueno de lo que es Mario Kart Tour. Mario Run, creo que fue un error que lo vendieran a $10 Los demás no los he jugado y Miitomo aunque no era un juego en si, me pasaba horas en la app XD. Cuentan los spinoff de pokemon?

TheAllterQuestion (Allter) 🍒Team Cereza🍒

(@allterquestion) segnalati

@MRengar_ animal crossing y fire emblem son los que mejor hicieron las cosas, y super mario run no estaria mal si hubiese tenido mas mundos, que lo de la compra tuviera un cierto contenido mas rejugable y mario kart tour pues esta mejorsito que antes, pero el avance es medio lento.

Larry Dragospiro

(@koopa_larry) segnalati

@AidenRS139 Mario Kart Tour= too many Marios Fire Emblem Hereos= Never played Animal Crossing Pockets Camp= uuuuh. Too much slow. Super Mario Run= Why I have to pay for playing?

Jens979 😀🇩🇪

(@Jens979) segnalati

@Skorgistin @NintendoDE Wöchentlich 30 Punkte für einloggen. Apps wie Animal Crossing, Mario Run etc. Und natürlich über Zeitraum. Hab selbst über 4000 Punkte. Und mal 400 Punkte für sowas sammeln ich leicht. Man muss nur aktiv bleiben.

Koren Lesthe #BLM 🏳️‍🌈

(@KorenLesthe) segnalati

@Shenron_segamag @kamuirobotics Dès fois j'en veux à Nintendo d'avoir prouvé qu'un jeu payant et sans microtransaction ni gatcha (Mario Run) ne se vendra jamais sur mobile contrairement à un jeu gratuit à gatcha interminable (jeu service + « hasard à loot boxes »), répétitif et barbant…

Jarno Eskola

(@jaeskola) segnalati

Hi, I have a problem with Super Mario Run (Android). I try to link the app to a Nintendo Account but an error message appear. The support code is 804-7912.

Mayuraviva 📧 💾👨‍💻🐧

(@mayuraviva) segnalati

@pgchenu C'est pas une publicité, c'est Nintendo qui impose une connexion à Internet obligatoire sur Super Mario Run, j'ai payé 10 euros ce jeu, il n'y a pas de publicité dessus. Mais le jeu couine dès qu'il y a la moindre instabilité réseau.

TheAllterQuestion (Allter) 🍒Team Cereza🍒

(@allterquestion) segnalati

@gotitasdesandia No es que este mal, así es el mercado de los móviles debido a que cuesta desarrollar juegos de móviles, pero si hicieran juegos sin micro transaccionesz tendrían que ser juegos de compra como el súper Mario run el problema de los micro es que son demasiado caros y no ofrecen bien

JRaymk..

(@JackRaymark) segnalati

@danikyo_ Lo jugue hace mucho, si no mal recuerdo lo deje porque para acceder a los siguientes niveles habia que pagar como en Mario Run, osease una sola vez por el juego completo

Tailszefox

(@Tailszefox) segnalati

Le plus dommage c'est qu'une fois la fermeture du service, l'appli deviendra inutilisable. Le jeu ne devrait pas avoir besoin d'être online pour le mode solo, ce serait bien de permettre de continuer à y jouer après cette date. Super Mario Run est encore jouable après tout.

Ser Dumbass of the ******* realm

(@randomcitizen49) segnalati

WHAT WAS THAT PAPER MARIO RUN WHAT ******** JUST HAPPENED??? ******* 75 hammers and then crash the game and then credits? Bc he played OoT first? N64 is wild

Orbital Chonker

(@IzanagiRoo) segnalati

Well #SGDQ2021 has broken my brain. Starting a paper mario run by playing zelda oot. Doing crazy stuff till it crashes then swapping cartridges.

Entropy

(@Da_Big_Cheez) segnalati

@_kairy_draws_ Everyone being all upset about the crack not healing, just give him a 1-up and make mario run into him while he's using the Star invincibility. He then respawns due to the 1-up perfectly fine, problem solved. Unless he likes the aesthetic of having a shattered ******* skull.

𝗦𝗦𝗟𝟮𝟬𝟬𝟰

(@SSL_2004) segnalati

@AmiStarZX @YungMugiwara_ The issue I have is that we have no evidence that the clown car is CURRENTLY moving at those speeds in Super Mario Run, or that it can even go that fast in the first place given the jump cut in Mario Party.

Fronk

(@Masaka__Arienai) segnalati

My shift key is broken. The super mario run*.

*Larry Ω

(@Learii) segnalati

@_Anthony_A_G ya but nintendo never get their IP to anyone but theirself as for mario run, pokemon GO and animals crossing pocket camp they on mobiles because nintendo team up with DeNA when they working on the switch

SavagePoodle

(@PoodleSavage) segnalati

@eriktuf @Cakemations1 @Canadianguyehh I'm gonna try to explain this simply. First game. Big sales. 2nd game lower sales. 3rd game even lower sales. Mobile game. Everyone downloaded few paid money. I wouldn't call it a success but mario run 2.0. Now DLC rumors. That's a downhill slope to the third death of Crash.

Stuffily

(@stuffilyagain) segnalati

i meant mario run but im not gonna fix it

LandAyZ

(@LandAyZ_Nakano) segnalati

@JVCom Non faites pas la même erreur que Nintendo ça marchera pas... Super Mario Run a disparu des mémoires, Pokémon Go a eu son moment de gloire mais il est passé. Le seul truc qui a marché c'est FE Heroes

Kazam

(@_M_A_K_1) segnalati

@TweaksSupport @ahmedmakls It does not work for any of my apps. Apps are: Mercedes me, Sparkasse (Banking App), Sky Go, Mario Kart, Mario Run. Nothing is working. Auxi pack is not installed, spark dev repo exist. What is wrong?

Matt Beardmore

(@MatthewB_03) segnalati

@AlaO_kun @Fredrikspelarsp Sonic Dash only had like one or two different levels and no sense of progression Mario Run offered a full game but only if you paid, which as a mobile game, isn't appealing. Crash on the Run could stay alive for years like Sonic Forces Speed Battle, assuming it gets updates

Enes

(@Enes082604) segnalati

@Jadenfire @BillyTheToilet @NinEverything All mods are scam. Super Mario Run doesn't have any working mods! Super Mario Run is running on servers. You're coins are saved on encrypted servers, so there is no way you could modify it!