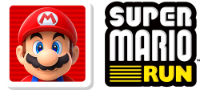 Super Mario Run non funziona o non va?
Nessun problema rilevato su Super Mario Run
In caso di problemi, inviare una segnalazione di seguito.
Super Mario Run è un videogioco a scorrimento automatico a scorrimento laterale sviluppato e pubblicato da Nintendo per dispositivi iOS e Android. È stato rilasciato per la prima volta su iOS il 15 dicembre 2016 e sarà rilasciato per Android nel 2017.
Problemi con Super Mario Run nelle ultime 24 ore
Il grafico seguente mostra il numero di segnalazioni che abbiamo ricevuto su Super Mario Run in base all'ora del giorno nelle ultime 24 ore. Un'interruzione viene determinata quando il numero di segnalazioni è superiore alla linea di base, rappresentata dalla linea rossa.
Al momento, non abbiamo rilevato alcun problema su Super Mario Run. Stai riscontrando problemi o un'interruzione? Lascia un messaggio nei commenti.
I problemi più segnalati:
Funzionalità online

Arresto dell'app
Super Mario Run mappa interruzioni
Le segnalazioni e i problemi di interruzione più recenti sono originati da:
| | | |
| --- | --- | --- |
| Melbourne | Funzionalità online | |
| Munich | Arresto dell'app | |
| Renca | Log-in | |
| Montevideo | Log-in | |
| El Altet | Arresto dell'app | |
| Minglanilla | Funzionalità online | |
Mappa attuale
Super Mario Run commenti
Suggerimenti? Frustrazioni? Condividi qui. I commenti utili includono una descrizione del problema, la città e il codice postale.
Segnalazioni sui problemi di Super Mario Run
Ultime interruzioni, problemi e segnalazioni di problemi nei social media:
- ̗̀ Tuddy ̖́-

(@tudsworthington) segnalati

@HatokTalk A realisation I just had that's arguably worse : the lesson Nintendo took from Mario Run wasn't "the mobile market is broken stop paying it attention", the lesson they took was to become just as bad as everybody else, if not worse because you know they can do better.

Gene Park

(@GenePark) segnalati

@JeffGrubb It's funny to see that crash freak out post imagining playing Mario on other platforms. I played super Mario run on iPhone just fine mentally I was just more mad it wasn't a better game lol

☔🌈

(@nebuloved) segnalati

I'm trying out Mario Kart Tour and Mario Run to distract myself from how I'm feeling... I'm not sure if it's working.

Slade Lucas

(@Slade4Lucas) segnalati

@ENemtsas @DynamoSuperX The issue is that Tour seems much more akin to a spin off, just as Pokemon Go, Mario Run and AC Pocket Camp are. It would be like if they released another Arcade game and people said "look, we got a new Mario Kart game!" Or the same with Home Circuit.

Matthew Janssen

(@mttjj) segnalati

@gruber @twadds This is 100% the issue! I have Mario Run installed and it's labeled as MARIO RUN. So every time I type the word "Mario" it tries to replace it with all caps. I talk video games with my friends all the time. It's incredibly annoying.

Sakyce (never took an L)

(@SakyceWasTaken) segnalati

@brand0uille @DemonKoma m'en fout on ne dis pas du mal de roblox pour justifier la dégueulassitude de mario run

jemmabrown

(@jemmabrown) segnalati

dall' Southampton, England

Hey @NintendoUK I uninstalled super Mario run from my iPhone and just re installed it for some nostalgia! It's weirdly now created a new 'user' and won't let me connect to my Nintendo account. My tickets, buildings etc are also gone! Error 804-3985

Laila

(@LDexter1314) segnalati

@mariokarttourEN having an issue signing back onto my @NintendoAmerica account with google Authenticator. I launch it and it says codes are invalid. Mario Kart and Mario Run

Thousand Year 🚪

(@ThousandYrGames) segnalati

@Photonerd96 @El_Texicano Now do a Danger Mario run, complete the Trouble Center, fight Atomic Boo, and clear the Pit of 100 Trials.

Hiccup

(@HiccupJul) segnalati

really stupid that they won't enable offline usage. this is why i never bought (and therefore cannot play) super mario run - eventually, the game is going to stop working if someone doesn't develop an unofficial server emulator. and that's not been done for SMR yet.

Chris @ Crown Tundra

(@Tsukento) segnalati

@KeikakuKat The problem is how they go about monetizing it. They tried the buy a game method and it didn't work well for Super Mario Run.

Tyler

(@tyler_cfb91) segnalati

I think the projector is working fine, mom just needs to wait for the sun to go down in order for it to work. My mom has always been so dimwitted. One time she thought that the AV Cords for the Wii would work for the Xbox 360 & assumed that Super Mario Run would work on my Wii U.

Rufus

(@HylianEmo24) segnalati

Welp, Super Mario Run is broken and keeps getting an error occurred I don't wanna uninstall in case the game will not be compatible with my phone The WHOLE REASON I got a new phone was to play games like Animal Crossing Pocket Camp and Mario Kart Tour again 🥲 This is rude!!

Julian Kim

(@JulsJuliankim) segnalati

@YannickRobin5 Inzwischen läuft Mario Kart Tour wieder. Super Mario Run ist von der Problem ebenfalls betroffen

C4rlit0x

(@C4rlit0x_04) segnalati

@baulvideojuegos Yo estoy teniendo igual ese problema. También estoy teniendo problemas con el Super Mario Run.

Infinite8

(@TinTinfinite) segnalati

Mario Run is also affected. However Dr. Mario World didn't have the issue (ironic, that the game will shut down in two weeks)

Adriel Mateus

(@AdrielMateus15) segnalati

@MasaricoSakurai @geno_td O que não vale a pena é fazer um jogo de celular que não funciona offline (Super Mario Run)

Yonder

(@yonder_yoshi) segnalati

@TamaTheYoshi @LinkyYoshi19 Yes, Super Mario Run is actually really fun. I 100% it. Its no gacha game, unlikr Mario Kart Tour, it doesnt make progression slow in the name of inapp purchases. It lets you do world 1 and toad rally (with only red and green toads) for free else 10 US$ to unlock full version.

Goodspeed

(@HindianOnTwitch) segnalati

@bair54096307 @TheNCSmaster @Mevans2703 Now you're insulting me because I have used logic to breakdown your personal issues with the game. Idk how long you played or how much you paid but I don't feel you're qualified to judge based on what you're saying. This isn't Dr mario or mario run, MKT has been great.

Danilux1003

(@DanielLenAliag1) segnalati

@MRengar_ Super Mario Run no me parece un mal juego el problema es que el 90% del contenido es pago Animal Crossing Pocket Camp no está disponible en mi pais por alguna razón que desconozco

Alex

(@Alex_Tobias3) segnalati

@MRengar_ Pues, que ojalá Mario Kart 9 sea al menos la mitad de bueno de lo que es Mario Kart Tour. Mario Run, creo que fue un error que lo vendieran a $10 Los demás no los he jugado y Miitomo aunque no era un juego en si, me pasaba horas en la app XD. Cuentan los spinoff de pokemon?

TheAllterQuestion (Allter) 🍒Team Cereza🍒

(@allterquestion) segnalati

@MRengar_ animal crossing y fire emblem son los que mejor hicieron las cosas, y super mario run no estaria mal si hubiese tenido mas mundos, que lo de la compra tuviera un cierto contenido mas rejugable y mario kart tour pues esta mejorsito que antes, pero el avance es medio lento.

Larry Dragospiro

(@koopa_larry) segnalati

@AidenRS139 Mario Kart Tour= too many Marios Fire Emblem Hereos= Never played Animal Crossing Pockets Camp= uuuuh. Too much slow. Super Mario Run= Why I have to pay for playing?

Jens979 😀🇩🇪

(@Jens979) segnalati

@Skorgistin @NintendoDE Wöchentlich 30 Punkte für einloggen. Apps wie Animal Crossing, Mario Run etc. Und natürlich über Zeitraum. Hab selbst über 4000 Punkte. Und mal 400 Punkte für sowas sammeln ich leicht. Man muss nur aktiv bleiben.

Koren Lesthe #BLM 🏳️‍🌈

(@KorenLesthe) segnalati

@Shenron_segamag @kamuirobotics Dès fois j'en veux à Nintendo d'avoir prouvé qu'un jeu payant et sans microtransaction ni gatcha (Mario Run) ne se vendra jamais sur mobile contrairement à un jeu gratuit à gatcha interminable (jeu service + « hasard à loot boxes »), répétitif et barbant…

Jarno Eskola

(@jaeskola) segnalati

Hi, I have a problem with Super Mario Run (Android). I try to link the app to a Nintendo Account but an error message appear. The support code is 804-7912.

Mayuraviva 📧 💾👨‍💻🐧

(@mayuraviva) segnalati

@pgchenu C'est pas une publicité, c'est Nintendo qui impose une connexion à Internet obligatoire sur Super Mario Run, j'ai payé 10 euros ce jeu, il n'y a pas de publicité dessus. Mais le jeu couine dès qu'il y a la moindre instabilité réseau.

TheAllterQuestion (Allter) 🍒Team Cereza🍒

(@allterquestion) segnalati

@gotitasdesandia No es que este mal, así es el mercado de los móviles debido a que cuesta desarrollar juegos de móviles, pero si hicieran juegos sin micro transaccionesz tendrían que ser juegos de compra como el súper Mario run el problema de los micro es que son demasiado caros y no ofrecen bien

JRaymk..

(@JackRaymark) segnalati

@danikyo_ Lo jugue hace mucho, si no mal recuerdo lo deje porque para acceder a los siguientes niveles habia que pagar como en Mario Run, osease una sola vez por el juego completo

Tailszefox

(@Tailszefox) segnalati

Le plus dommage c'est qu'une fois la fermeture du service, l'appli deviendra inutilisable. Le jeu ne devrait pas avoir besoin d'être online pour le mode solo, ce serait bien de permettre de continuer à y jouer après cette date. Super Mario Run est encore jouable après tout.