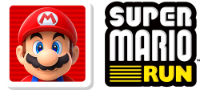 Super Mario Run Mappa Interruzioni
La seguente mappa delle interruzioni mostra le località più recenti in tutto il mondo in cui gli utenti di Super Mario Run hanno segnalato i loro problemi e interruzioni. Se hai un problema con Super Mario Run e la tua zona non è elencata, inviare una segnalazione di seguito.
Stato attuale
Al momento, non abbiamo rilevato alcun problema su Super Mario Run. Stai riscontrando problemi o un'interruzione? Lascia un messaggio nei commenti.
Super Mario Run è un videogioco a scorrimento automatico a scorrimento laterale sviluppato e pubblicato da Nintendo per dispositivi iOS e Android. È stato rilasciato per la prima volta su iOS il 15 dicembre 2016 e sarà rilasciato per Android nel 2017.
Super Mario Run Luoghi più colpiti
Le segnalazioni di disservizio e i problemi degli ultimi 15 giorni sono originati da:
| Localizzazione | Segnalazioni |
| --- | --- |
| Renca, Región Metropolitana | 1 |
| Montevideo, Departamento de Montevideo | 1 |
| El Altet, Comunitat Valenciana | 1 |
| Minglanilla, Castilla-La Mancha | 1 |
| Zehdenick, Brandenburg | 1 |
| Bengaluru, KA | 1 |
| Bucaramanga, Departamento de Santander | 1 |
Stato attuale
Super Mario Run Commenti
Suggerimenti? Frustrazioni? Condividi qui. I commenti utili includono una descrizione del problema, la città e il codice postale.
Segnalazioni sui problemi di Super Mario Run
Ultime interruzioni, problemi e segnalazioni di problemi nei social media:
Thousand Year 🚪

(@ThousandYrGames) segnalati

@Photonerd96 @El_Texicano Now do a Danger Mario run, complete the Trouble Center, fight Atomic Boo, and clear the Pit of 100 Trials.

Hiccup

(@HiccupJul) segnalati

really stupid that they won't enable offline usage. this is why i never bought (and therefore cannot play) super mario run - eventually, the game is going to stop working if someone doesn't develop an unofficial server emulator. and that's not been done for SMR yet.

Chris @ Crown Tundra

(@Tsukento) segnalati

@KeikakuKat The problem is how they go about monetizing it. They tried the buy a game method and it didn't work well for Super Mario Run.

Tyler

(@tyler_cfb91) segnalati

I think the projector is working fine, mom just needs to wait for the sun to go down in order for it to work. My mom has always been so dimwitted. One time she thought that the AV Cords for the Wii would work for the Xbox 360 & assumed that Super Mario Run would work on my Wii U.

Rufus

(@HylianEmo24) segnalati

Welp, Super Mario Run is broken and keeps getting an error occurred I don't wanna uninstall in case the game will not be compatible with my phone The WHOLE REASON I got a new phone was to play games like Animal Crossing Pocket Camp and Mario Kart Tour again 🥲 This is rude!!

Julian Kim

(@JulsJuliankim) segnalati

@YannickRobin5 Inzwischen läuft Mario Kart Tour wieder. Super Mario Run ist von der Problem ebenfalls betroffen

C4rlit0x

(@C4rlit0x_04) segnalati

@baulvideojuegos Yo estoy teniendo igual ese problema. También estoy teniendo problemas con el Super Mario Run.

Infinite8

(@TinTinfinite) segnalati

Mario Run is also affected. However Dr. Mario World didn't have the issue (ironic, that the game will shut down in two weeks)

Adriel Mateus

(@AdrielMateus15) segnalati

@MasaricoSakurai @geno_td O que não vale a pena é fazer um jogo de celular que não funciona offline (Super Mario Run)

Yonder

(@yonder_yoshi) segnalati

@TamaTheYoshi @LinkyYoshi19 Yes, Super Mario Run is actually really fun. I 100% it. Its no gacha game, unlikr Mario Kart Tour, it doesnt make progression slow in the name of inapp purchases. It lets you do world 1 and toad rally (with only red and green toads) for free else 10 US$ to unlock full version.

Goodspeed

(@HindianOnTwitch) segnalati

@bair54096307 @TheNCSmaster @Mevans2703 Now you're insulting me because I have used logic to breakdown your personal issues with the game. Idk how long you played or how much you paid but I don't feel you're qualified to judge based on what you're saying. This isn't Dr mario or mario run, MKT has been great.

Danilux1003

(@DanielLenAliag1) segnalati

@MRengar_ Super Mario Run no me parece un mal juego el problema es que el 90% del contenido es pago Animal Crossing Pocket Camp no está disponible en mi pais por alguna razón que desconozco

Alex

(@Alex_Tobias3) segnalati

@MRengar_ Pues, que ojalá Mario Kart 9 sea al menos la mitad de bueno de lo que es Mario Kart Tour. Mario Run, creo que fue un error que lo vendieran a $10 Los demás no los he jugado y Miitomo aunque no era un juego en si, me pasaba horas en la app XD. Cuentan los spinoff de pokemon?

TheAllterQuestion (Allter) 🍒Team Cereza🍒

(@allterquestion) segnalati

@MRengar_ animal crossing y fire emblem son los que mejor hicieron las cosas, y super mario run no estaria mal si hubiese tenido mas mundos, que lo de la compra tuviera un cierto contenido mas rejugable y mario kart tour pues esta mejorsito que antes, pero el avance es medio lento.

Larry Dragospiro

(@koopa_larry) segnalati

@AidenRS139 Mario Kart Tour= too many Marios Fire Emblem Hereos= Never played Animal Crossing Pockets Camp= uuuuh. Too much slow. Super Mario Run= Why I have to pay for playing?
Stato attuale