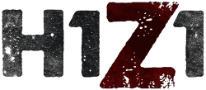 H1Z1 non funziona?
Nessun problema rilevato
In caso di problemi, inviare una segnalazione di seguito.
H1Z1 è una sandbox di sopravvivenza massiccia multiplayer online MMO apocalittico gamepost in cui devi combattere per la tua vita contro un mondo invaso dagli zombi. Sviluppato da Daybreak Game Company e disponibile per Xbox, Playstation e Windows.
Segnala un problema
Problemi nelle ultime 24 ore
Il grafico seguente mostra il numero di segnalazioni che abbiamo ricevuto su H1Z1 in base all'ora del giorno nelle ultime 24 ore. Un'interruzione viene determinata quando il numero di segnalazioni è superiore alla linea di base, rappresentata dalla linea rossa.
Al momento, non abbiamo rilevato alcun problema su H1Z1. Stai riscontrando problemi o un'interruzione? Lascia un messaggio nei commenti.
I problemi più segnalati
Di seguito sono riportati i problemi più recenti segnalati dagli utenti di H1Z1 tramite il nostro sito Web.
Log-in
Mappa in tempo reale delle interruzioni
Le segnalazioni e i problemi di interruzione più recenti sono originati da:
| | | |
| --- | --- | --- |
| Berlin | Log-in | |
| Santanyí | Log-in | |
| Posen | Gioco online | |
| Lee | Gioco online | |
| New York City | Log-in | |
| Brooklyn | Log-in | |
Mappa attuale
Discussione comunitaria
Suggerimenti? Frustrazioni? Condividi qui. I commenti utili includono una descrizione del problema, la città e il codice postale.
Segnalazioni sui problemi di H1Z1
Ultime interruzioni, problemi e segnalazioni di problemi nei social media:
Timmay Tactics

(@Tactical_Timmay) segnalati

@Warzone2News Fun game, issue I think is BRs have just become stale not much left to experience especially the ones that put in 40+hr weeks since h1z1 days

C-Lo 👑

(@PuffDaddyCLo) segnalati

@Fear_u1tra @ASassyPastry You dont play Warzone, PUBG, Super People, H1Z1. Just playing these titles once doesnt mean you know what the issues were.

Abibomaye

(@alibomayeCOD) segnalati

@PassedOutGame Feels like h1z1 its a good basic fast path shooter game.. fix the bushes and trees feels a bit to much.. have potential for a good game need maybe in the future more different small maps or the current map need to be bigger i guess with More Players in Lobby. Testphase was funny

Urban

(@UrbannHs) segnalati

@DexertoFR H1z1 tout autre réponse est impossible @inezyTv

haus

(@hausgameS_) segnalati

@VoltaReviews @strahfe Yeh, I liked the solo experience when Ghost was not working. Everyone wasn't using RPK & Fennec back then. Kinda sad that there hasn't been a good mechanically challenging solo BR since H1Z1 (excluding FN as I cba to learn building)

ジ Jc - *********

(@JaayOnPC) segnalati

H1Z1 servers still broken as ****

Ramadani

(@sosa6026) segnalati

Donc là j'ai ouvert deux serveurs GTA, un serveur minecraft, et jsuis entrain de faire développer un Battle Royale (H1Z1 like) quel vie..

dN Street

(@dNstreeeet) segnalati

H1z1 was not optimized it was not on the best engine it was on a trash engine and YET it had less problems than Warzone 2 has ever had!

ジ Jc - *********

(@JaayOnPC) segnalati

Can confirm #H1Z1 still broken *** game... Wouldn't be so terrible if it worked properly more than once but it just ******* doesnt... even ads shooting the guns point up like im hip fire shooting.. the games telling me i got 22ms ping and i can't even work a door on it like wtf

xReiko Gaming

(@xReikoGaming) segnalati

Donc là j'ai ouvert deux serveurs GTA, un serveur minecraft, et jsuis entrain de faire développer un Battle Royale (H1Z1 like) quel vie..

⚔️Rage_Monster64⚔️

(@Rage_Monster615) segnalati

@SkillUpYT If it was just allowing you to sell skins and stuff on games like cod and Fortnite after then I don't see an issue. Similar to csgo and h1z1 or even like on steam with the digital stuff you can sell on there.

jams

(@altarus34) segnalati

@TeufeurSoff @elitos22 si il sort un serveur comme h1z1 je n'aurais plus de vie sociale

TeufeurS

(@TeufeurSoff) segnalati

Donc là j'ai ouvert deux serveurs GTA, un serveur minecraft, et jsuis entrain de faire développer un Battle Royale (H1Z1 like) quel vie..

Euphoric Stardust

(@StardustDUPH) segnalati

@DMC_Ryan @IGN A complete turn in the Live service online genre is needed, no battle royal BS, something completely different, Warzone/Fortnite is basically a AAA H1Z1, small iterations do NOT work anymore either a complete reinvention or no more Live Service is needed.

Llano 🔟

(@WhyAlwaysLlano) segnalati

@CelebornLegend Un CoD (impossible de dire lequel car ma jeunesse c'était sur ça). Puis H1Z1 et CSGO.

movezie

(@moveZ1e) segnalati

@ThePhantomLex wanted to get better, and good players wanted to get better as well. The only issue is that as soon as the devs started catering to newer players (Combat Update), people started moving away because Fortnite was just getting just as popular then, and H1Z1 was still 19 dollars (2)

Jones

(@jIlnezremlIlxes) segnalati

not only that. i probably frigging deleted it to not drown out that video, but i am kinda thinking he might have cheated on h1z1 and Fortnite too and i STILL have never asked that he be banned or get in any trouble. just for twitch to.. answer, really

Jones

(@jIlnezremlIlxes) segnalati

guys.. come on🙏🙄 I'm not sure what else to say lol. i can't afford to do this much longer. i ALREADY feel confident, but can't guarantee, that symfuhny cheats in #warzone I'm curious if he also cheated in #Fortnite and #h1z1. idc if he gets punished. just wanna fix gaming

Terrence Tucker

(@Terrenc42135380) segnalati

@DaybreakHelp why can't I login to DC universe online ? It says down for maintenance....how long will it be

GAMING503sv

(@OscarZa77065495) segnalati

@DaybreakGames May you guys please fix the servers for h1z1 it takes 30 minutes to find a match.

nani

(@Hurtnani) segnalati

dall' Colma, California

And then when BRs were poppin I went from h1z1 to pubg to fortnite…many a mouse and LCDs were broken.

Alexuni

(@iAlexuni) segnalati

De verdad que no puedo entender cómo a la gente cuando se le pilla/banean de juegos no es capaz de dar la cara, admitir el error y pedir perdón, yo en mi prime como player cuando jugaba a H1Z1, mucha gente me acusaba de usar cheats.

Kay

(@kay_desixn) segnalati

@Mildcartoon @grimmjow171 @thegameawards "Live service" is not saturated. You won't find people wondering if they should play Forza Horizon, Sea of Thieves or Rainbow 6 Siege. Saturation exists in genres, you will find people wondering if they should play Rust, H1Z1, Icarus, ARK, Conan Exiles etc

HobbsBuck458

(@HobbsBuck458) segnalati

@Sprintwyvern @ComplexDVS @DaybreakHelp Hit up Allenfixx on instagram instead of wasting your time here support won't help I've had this issue before he helped me out

Sierra

(@Sprintwyvern) segnalati

@ComplexDVS @DaybreakHelp 6 years later I'm still locked out because I apparently had 6-7 OWNED gmail accounts linked to my main account somehow. Why I was the one that got locked out? Not sure. Maybe one of their workers was doing some sussy activity back then... can't even login with diff ip...

Sierra

(@Sprintwyvern) segnalati

@DaybreakHelp 6 whole years. Still unable to log in. :) I don't think I'll ever come back to be honest. One of your customer service providers, I think they thought I was a piggy backer when I was in my teen years and I didn't even know what piggy backing accounts was until I learned in class.

TheBarzul

(@TheBarzul) segnalati

@KaRn1zC @FntasticHQ Malheureusement il y a des grandes probabilités de le voir suivre la même trajectoire que H1Z1, WarZ, etc ... Même type de communication, des promesses impossible a tenir, un jeu qui a moyen de finir en grand defoulloir PVP avec une menace Zombie inexistante

Gaudy

(@MyStuffSucks) segnalati

@snowmizz @WarzoneQG Apex you definitely stow **** in your inventory. Pubg and even h1z1 the real classic BR. The inventory system isn't the problem it's cod not optimizing it and making it easier to grab ****

Ahmed

(@Ahmed13434725) segnalati

@PlayApex game keeps crashing on the Olympus map fix this dog **** please h1z1 plays better than this ****

D.W. Adams, FCD

(@Adams_DW) segnalati

@DaybreakHelp some ppl are having trouble connecting to login server. Different states, so not player issue.